Profile of Topcity JE, Networth, Career & Girlfriend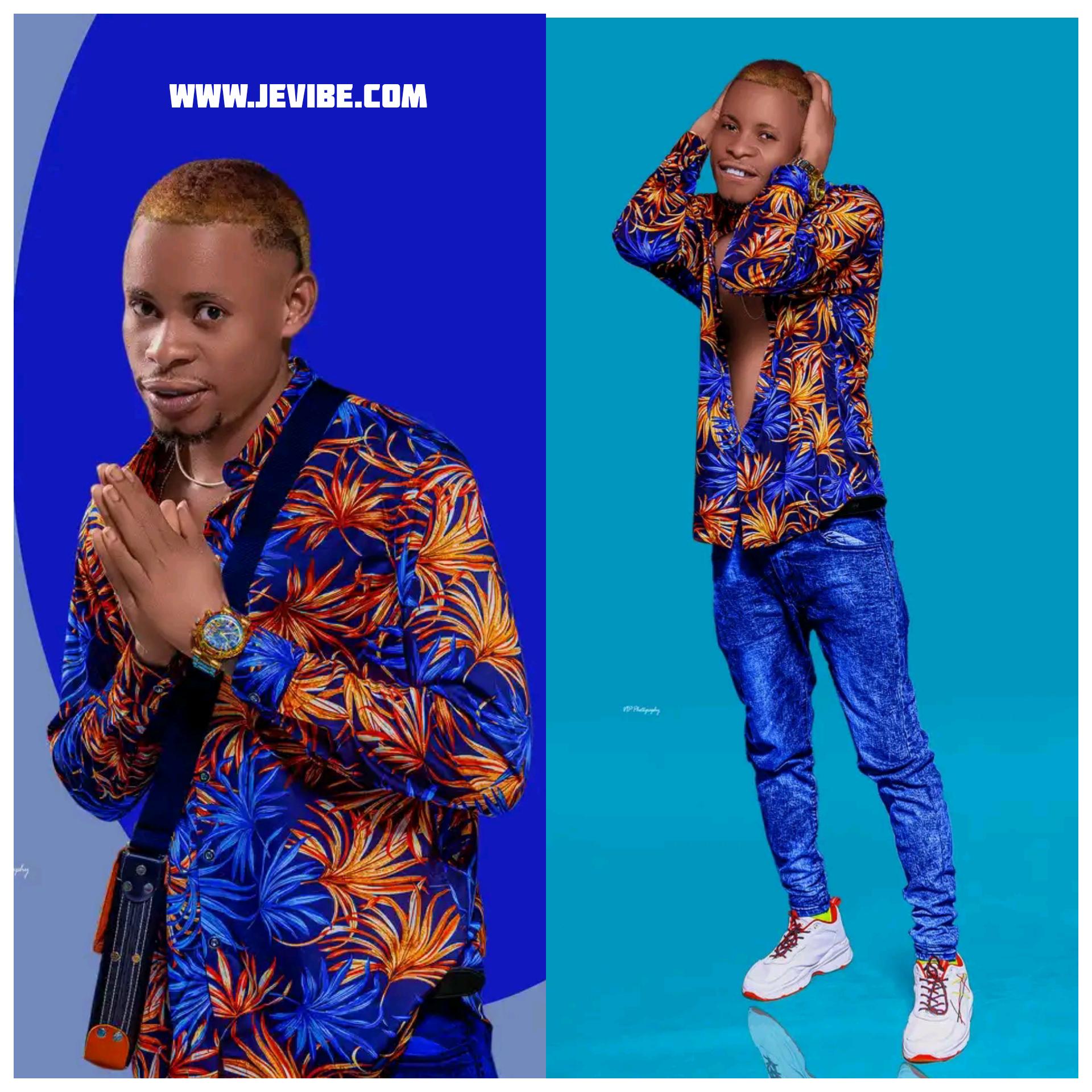 Profile of Topcity JE, Net Worth, Career & Girlfriend
Nigerian singer, songwriter, and performing artist Jackson Emmanuel, also known as Topcity JE, was born on December 22, 1998 in Ghana. He gained notoriety thanks to his 2021 hit debut song, "Thank You."
He began his career in Abak/Uyo, Akwa Ibom State, as a graphic artist, typist, guitarist, and songwriter. He only decided to pursue singing, however, after realizing that it was what he was truly meant to do. After arriving in Uyo from Ghana safely, he recorded and released the track "thank you" there.
Profile of Topcity JE – Early Life
Topcity JE was born in the city of Abak, Akwa Ibom State in Southern Nigeria; he spent most of his teenage years in local entertainment. Topcity JE wouldn't be the first to attempt music in his family as his biological mother made a career as a singer at local functions – Blessing Jackson.
He spent 4 years at God's heritage Nursery School, 6 years at Palmgrove Christian Schools, Abak, about 2 years at Computer College, Abak; some years in Fadama, Ghana where he successfully learned computer graphics designing and typing. While in Ghana, he loved listening to KIDI, Kwami Eugene, Sakodie, Kwezi Arthur, and so many of them, following them on Facebook, Instagram, Twitter, and much more platforms gave him huge gingering and encouragement.
Topcity JE started music as a teenager playing strings and knobs in the streets of Abak as Emma Jack but then he got bored and started learning how to type and create graphics. He made his mark first on the local music scene in early 2018 as a Keyboardist, making a couple of records that got massive attention spins in his hometown but he thought he didn't get the accolades and credit he deserved playing in churches; that were when he made up his mind to pick up the mic and do it. With his angelic voice, he is hoped to do very well in the industry; breaking the jinx and getting spotlighted all over Nigeria and beyond.
Profile of Topcity JE – Source of inspiration
In everything he does, he quickly picks up inspiration and this reflects in his works. To sum it all up, he is inspired by reality, and listening to acts like Ikpa Udo, 2Baba, Davido, KIDI, Kwami Eugene, Sakodie, Kwezi Arthur and many others gives him more strength and ability.
He got interviewed by Comfort 95.1 FM, Uyo, Premium FM Radio Station Abak, and Naija FM Radio Station, Lagos State, where he spoke about the success of his new single and music influences. Topcity JE is now brought to the spotlight which everyone enjoys whenever he is called to sing and perform.
Profile of Topcity JE – Artistic strength
Topcity JE's trumpet vocal delivery varies, but attracts attention and emotions, regardless of the genre he finds himself making, whether it's a highlife or afro-fusion.
Profile of Topcity JE – Net Worth
Topcity JE Net Worth range from $800 to $3000 every month, according to the artiste he reviewed that his monthly earnings have been optimized.
The artist says in his previous Facebook post that he is making a lot of dollars daily on his YouTube channel, Audiomark, and his Facebook official page.
I guess that Topcity JE not depending on Shows because he aims to provide relevant Entertainment and Dance videos on his YouTube channel, and he earns a lot of money doing that.
Though he had a show last month 5 September 2022 In Paris where he spent up to a week there. And the show was amazing when he teams up with African Music Giant "Burns Boy". 
Burns Boy congratulate him and also tweeted on his Twitter fans page that "God will continue to uplift Topcity JE, Nigerians to the world".
When returning to his father's land, he got a text message from Nigeria's popular Disc Jokey, Dj Empower. Concerning his upcoming show which held on "GOLD COAST EVENT CENTER, OLD UYO ROAD ON 30TH OCT, 2022.
Topcity JE also thanks his fans for the love and support that they had shown to him in every aspect.
Profile of Topcity JE – Girlfriend
To be frank, Topcity JE doesn't have much interest in a so-called relationship. Not that he's chasing females away from him. He is social and kind to all humans. According to his previous tweet on Twitter, "he tweeted that to be successful in anything you engage yourself you need to keep girlfriends aside" and keep focusing on your career.
Meanwhile, this post will be updated, if he announced that he is in love.